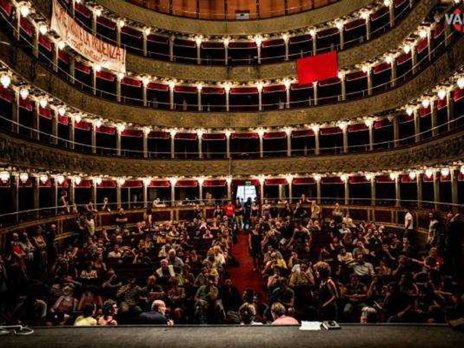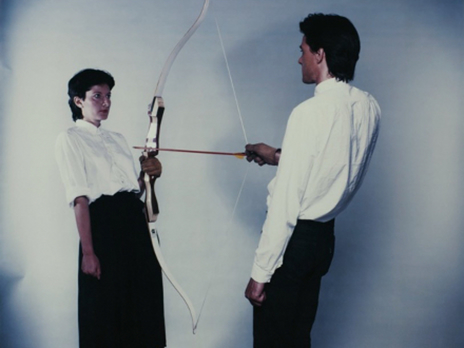 Programming : Rémy Yadan / Compagnie Tamm Coat
Teatro Valle Occupato, ROMA
du 5 au 11 mars 2012
Crédits photos ©adagp
Rémy Yadan
Film programming by Davide Oberto & Video programming by Marianne Derrien
Nine evenings events, screening and conference by barbro Schultz Lundestam and Corinne Rondeau
At the invitation of Teatro Valle Occupato, Rémy Yadan / cie Tamm Coat proposes from 5 to 11 March, the PROMESSA festival, dedicated to video and live performances. Supporting the political commitment of the Teatro Valle Occupato, Rémy Yadan, artist and director, currently resident at the Villa Medici, highlights, through this artistic week, his desire to have an exchange between the French institution and this place of Roman cultural resistance. Rich in encounters between the disciplines of the image and physical or spectacular practices, this programme will be an opportunity to bring out Franco-Italian artistic links. During this week, Rémy Yadan /cie Tamm Coat will also present his new creation, Nihil Obstat with 25 Franco-Italian performers. About fifteen artists and personalities from the art world, French and Italian, will be present:
Visual artists, performers, choreographers, musicians, producers, programmers, theorists and directors have accepted this programme. They will be hosted at the Villa Medici.
At the suggestion of Rémy Yadan, the Villa will in return welcome the artists of Teatro Valle Occupato for an exceptional evening, entitled Villa Medici Occupata, which will take place on 19 March. The PROMESSA festival will open with Loïc Touzé's history of dance and close with a major piece by choreographer Alain Buffard, Good boy. During the week, video pieces by Marina Abramovic will be shown in the main hall of the Teatro Valle and throughout the week, alternating with the Nine Evening events, documents of performances from the 1970s, which will be the subject of a conference by Corinne Rondeau and Barbro Schultz Lundestam. There will be a focus on ORLAN's videos, a collection of images by the artist Christelle Familiari, a programme of young video artists by Marianne Derrien and a sequence devoted to Rémy Yadan's videos.
Documentaries on the Italian political situation will be programmed by Davide Oberto and a film accompanied by a performance by François Farrelacci, a French filmmaker living in Rome. Anna Redi, a Neapolitan choreographer, will present a dance performance throughout the festival. PROMESSA will also be the occasion to present cinematographic works by Clément Cogitore, future resident of the Villa Médicis (2012 - 2013). Malkhior, a recent and emerging electrorock band on the Belgian, Swiss and French scene, will close the festival.